The campaign was a response to the hateful comments from the days of its predecessor, True Colors of Slovakia. Natália, a Slovak woman of African origin, played a leading role in the campaign and was dressed in a folk costume. People therefore began to judge who could call themselves Slovak and who could not. The aim was to convey the message that it was time to get rid of prejudices, because we Slovaks also have ancestors of color.
And that since the concept of a "pure Slovak" does not actually exist from a genetic point of view, condemnation on the basis of ancestry is not appropriate.
We based the campaign on the true story of Michal, a former extremist who had his eyes opened by life experiences and became an activist fighting fascism. By stopping making shallow judgements about people based solely on skin color or origin, he became credible not only to the "tolerant" but also to the haters.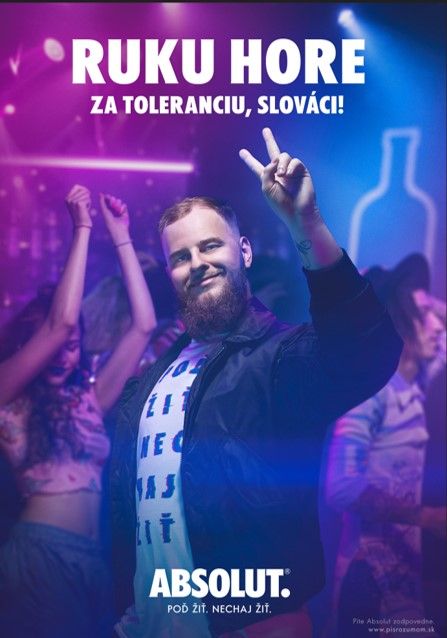 We confirmed the diversity of our ancestry by DNA testing influencers, collaborating with relevant and respected experts (a geneticist and an ethnologist), and capped off the campaign with a CSR project fighting hate on the internet and in the online space in general.
The brand's target group is young party people between 18 and 35 years old, according to which we also focused on the media. We relied on video interviews with the face of the campaign on the channels they follow. We supported the key messages with affinity social media posts and dozens of (not only) spontaneous outputs in millennial, tabloid and lifestyle media with huge reach. We reached more than 1.3 million people on social media across our target audience.